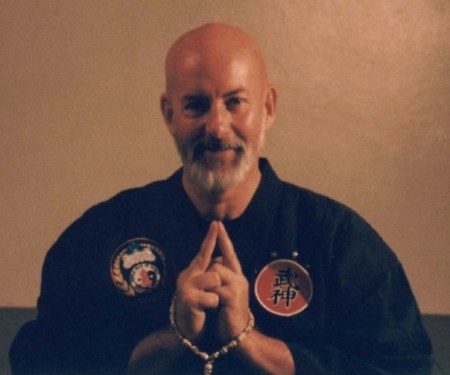 ---
Dr. Glenn J. Morris's Improved Kundalini Awakening Process
:
You can safely, rapidly, and skillfully awaken and integrate Kundalini.
Dr. Morris's methods are flexible, dynamic, embodied, principle-based practices, that use the same set of skills to first awaken and then fully integrate Kundalini through the entire continuum of conscious human expression: personal, trans-personal, transcendent, and immanent.
Dr. Morris's Improved Kundalini Awakening Process is a set of principles and skills which balance, amplify, and harmonize the physiological, energetic, emotional, intuitive, and logical capacities of the body-personality while deepening and unifying experiences of consciousness as more than just that body-personality. A complete KAP practice can be done in 40 minutes a day, though you may also enjoy longer, more transformative practice sessions.
KAP allows you to:
Awaken Kundalini smoothly and safely
Experience trans-personal, transcendent, and immanent consciousness, and the primordial nature of consciousness that comprises all of these…
Integrate the ascending, descending, and lateral experiences of kundalini in your body
Dilate the regions of consciousness in the body referred to in metaphysics as chakras or wheels, and interconnect their centers with the flow of Kundalini itself
Harmonize aspects of psychology linked to these body regions
Breath more efficiently, whether you are untrained or you are already an elite athlete or yogi
Acknowledge and release stuck negative emotions, while learning to spontaneously generate and perpetuate positive emotions that are conducive to kundalini's expression and movement
Activate and express aspects of your physiology, energy, and consciousness at will that normally occur in response to external stimuli.
Counterbalance excitatory and relaxation responses to create a third, dynamic state in which consciousness scintillates
Cultivate, perceive, and skillfully circulate the perceptions and sensations that metaphysics calls subtle energy (or breath energy, Chi, Qi, Ki, Prana, Ruach, Ha, etc)
Differentiate Kundalini from these other forms of subtle energy, and cultivate them together or separately
Meditate without struggle or strain
Absorb easily into samadhi by understanding the required physiology and how to access it in practice
Have a more visceral, embodied, harmonious experiential realization of the nature of consciousness
Skillfully navigate states of consciousness, so that you can still address worldly responsibilities and enjoyments while having transcendent and immanent experiences. Transition more seamlessly, and learn to relax into simultaneous experiences of the mundane and sublime, including…
Experience embodied groundedness and cosmic consciousness simultaneously
Be here, now… and be there, then…
Deepen and expand different forms of human intuition (visual, auditory, kinesthetic, proprioceptive, holistic) and help them play well together
Integrate the intuitive and logical mind so that they help, rather than hinder each other…

In addition to the many curious people reaching this site in search of information or methods relevant to kundalini, many people come to our site having already had a kundalini experience, but either lacking context and understanding of what to do with that experience, or lacking emotional or energetic balance during and after an experience..

If your kundalini has been active for some time, but is stuck, sporadic, deflected, or causing discomfort ("kundalini syndrome") in any way, specific methods from the KAP practice can be applied selectively to alleviate imbalance, and achieve integration and harmony.

We have found that what works so well for beginners also helps experienced practitioners thrive.
---
What is Kundalini?
What is KAP?
About Dr. Glenn J. Morris
Why learn/do KAP?
How to apply / register to learn
Schedule of workshops and online classes
Our Mission
Our Organization
Student-Teacher Agreement
Privacy Policy
About the KAP Instructors
Frequently Asked Questions about KAP (FAQ)
Videos and Articles about Kundalini Awakening, Kundalini Rising, Kundalini Integration vs Kundalini Syndrome, Taoist Alchemy and Kan & Li practices, and more…
KAP Philanthropy
Further Resources
Newsletter
Practitioner Login