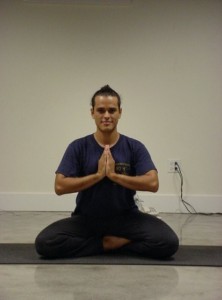 KAP Instructor: Santiago Dobles
Twelve 30-60 minute sessions, one per week for 12 weeks
This page is for discounted registrations for Santiago Dobles's online KAP classes, for military veterans, emergency first responders, and related health professionals. Thank you for your service. Please make your payment using the buttons below, and then send a separate email to Santiago Dobles at sdobles @ gmail.com (remove spaces) telling him the nature of your service (fire/rescue, trauma/E.R., police, doctor, nurse, military veteran in what unit of what service in what conflict, etc, and the specific course/date/time/session number you wish to attend (check registration page for available classes with Santiago) (e.g. KAP Level One, Sundays at 12 noon US Eastern Time, session K185)
About KAP Level One Distance Learning:
"In Kap 1 you will learn how to activate your Kundalini energy. You will also learn how to circulate your chi and you will build more and more energy as you practice more. You will study Chi Kung, the Godai (5 elements), Kundalini Meditation, Progressive relaxation, basic energy Healing, And most importantly you will become more and more blissful as you practice the methods in KAP. If you haven't taken KAP 1 yet, you will want to register now as soon as possible so you can reserve your place in the course."
Register now using our secure online servers:
By registering, I certify that:
I am in good mental and physical health, and not currently under the care of a mental health professional. I understand that the Distance Learning Course is a set of twelve live internet classes, and that i must participate to receive all the information. I understand the kap cancellation and refund policy. I will receive a welcome and further instructions in my web browser after registering. I certify these things on my word.

One payment, just $594 US when you register today:
Three monthly payments of $144 US:
---
---
Questions about this class discount? Please email Santiago at sdobles@ gmail.com